The Vulcan Cylinder Record  Company
Welcome
We make hard-wearing, plastic cylinder records for use on Edison, Columbia and similar cylinder phonographs. We have a range of records in standard 2-minute, 4-minute, 6-inch long and 5-inch diameter Concert formats.
If you are unsure of which of our records will play on your phonograph; or of anything else to do with our products and services, visit our FAQ page.
To see the most up-to-date list of our titles, please go to the Catalogue page.
If you wish to have your own material recorded on cylinder please visit the Custom Work page to find out more. We offer our expertise and resources for television, radio and film work as well as for education and museum projects. Please contact us to discuss your needs.
If you would like to be added to our mailing list for updates on future releases and other items of interest, please let us know through the contact page.
Download our PDF catalogue, updated May 2016
This PDF version of our catalogue will be revised quarterly.
I've stopped buying original cylinders, only buying yours now. I am amazed at the quality of your products and the pink Lambert was over the top. I love it!
Scott
New Releases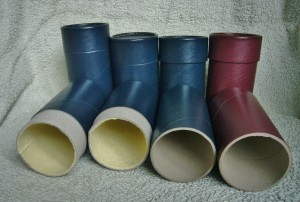 Our current range of empty boxes for all your cylinder storage needs has been expanded.  As well as maroon or dark blue for your standard cylinders, we now offer felt lined boxes in both standard and extra long sizes.  It must be noted that these are not archive-quality boxes and both they and the cylinders should always be stored in cool and dry conditions.